ROLEX ACCREDITED WATCH REPAIRS
WE EMPLOY THE SERVICES OF A ROLEX ACCREDITED WATCHMAKER AND WE SPECIALISE IN SERVICING AND REPAIRING ROLEX WATCHES
Rolex Accredited means that our watchmaker has a full parts and materials account with Rolex UK, so we have access to all the spare parts and materials that's need to be replaced when a Rolex comes in for service and repair. Rolex don't just supply any watchmaker, they have to assess the capability of the individual watchmaker through a series of tests as part of a training program in London. The workshop where the watchmaker is based has to be inspected to see if a high standard of working practice is taking place and also a safe and healthy environment for the watchmaker. All this training and specialist equipment allows us to fully service and repair large range of Rolex models such as the Datejust, Day/Date, Air King, Precision and Explorer. Also have a look at our new Instagram page, this has examples of our work and some interesting horological pictures.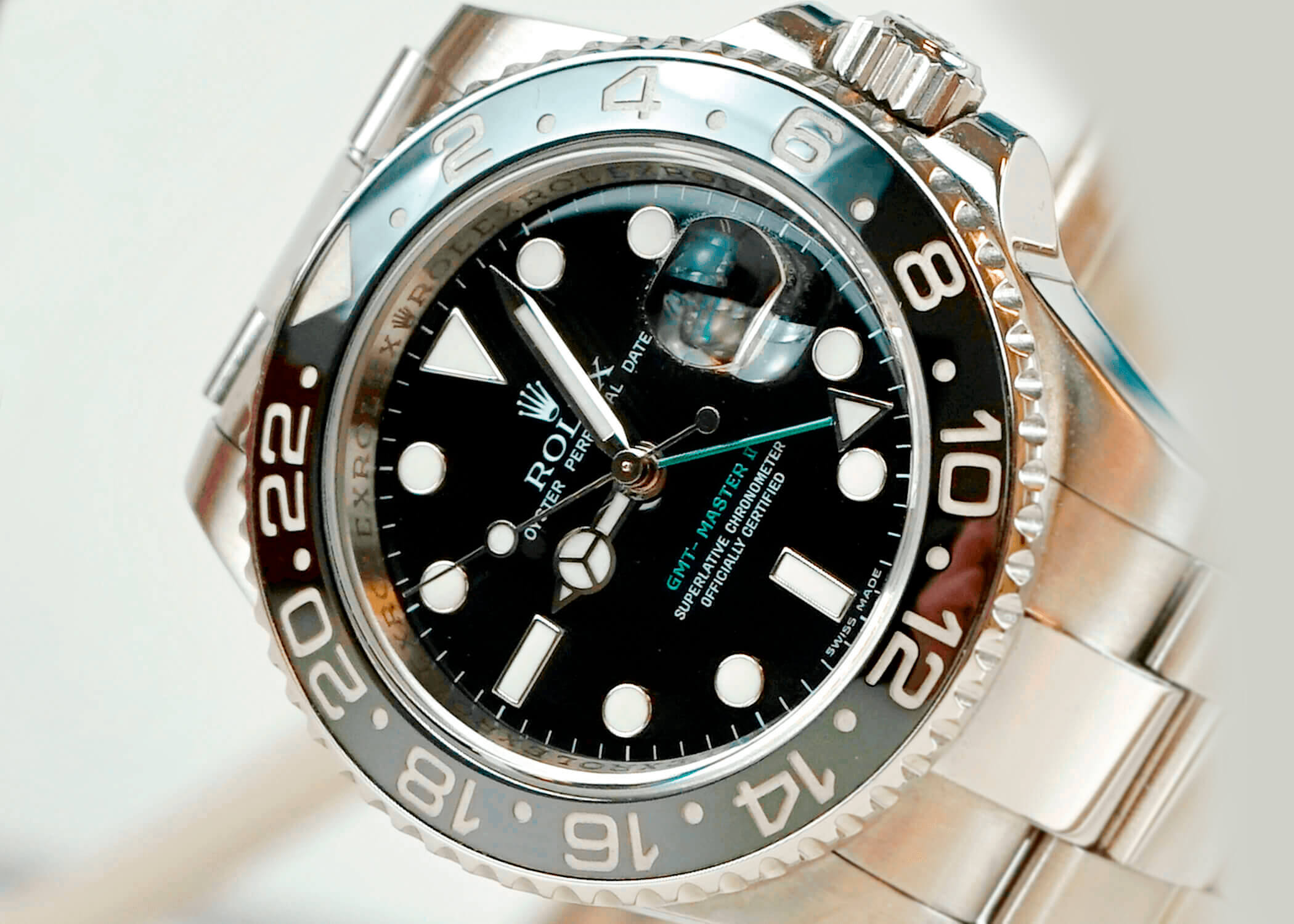 The workshop has to have all the up to date Rolex tooling as repairing Rolex watches requires a lot of specialist tooling and equipment. This tooling and equipment is vital to ensuring that a Rolex watch is serviced and repaired correctly. There are many watch repairers and companies who state they are Rolex repair specialists who are not Rolex Accredited. They may also state that they use Rolex Accredited watchmakers in order to gain business, hoping the customer is not aware of how the Rolex accredited scheme works. So they will either post out the Rolex watch to a third party to be repaired or they may also use spare parts from either a third party or use aftermarket spare parts from another manufacturer.
We are finding customers of luxury watches are slowly becoming more aware of watch repairers who don't have the relevant qualifications and tooling to work on their watches, so it's good to know that the time and investment that Prestige Times Services has put into our workshop and tooling is paying off, as we are very busy servicing and repairing luxury watches like Rolex. So if you have a Rolex watch that needs servicing or repairing, you can be assured that your watch will be in safe hands and that only genuine Rolex parts will be used by trained watchmakers.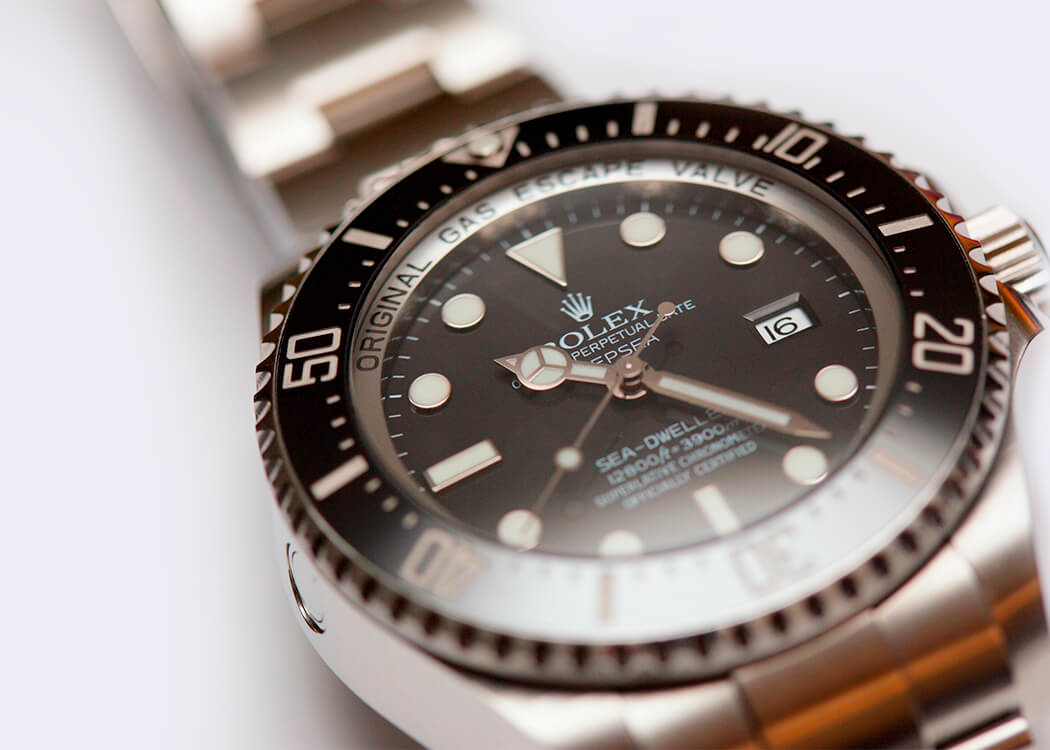 YOU ARE GUARANTEED A PROFESSIONAL AND PROMPT SERVICE AT A COMPETITIVE PRICE
Our Rolex accredited and Authorised Omega Level 3 watch repair workshop features some of the latest tools and equipment from manufacturers in Switzerland and around the rest of the world, including Rolex and Omega.  We also have traditional tools which are no longer manufactured.  We are in a purpose built, bespoke workshop with natural daylight, a climate controlled environment and we have specialist built fume cupboards for all our cleaning machines.
We are not situated in a bedroom of a house or in a converted garage. We don't claim to be "doctors" in watchmaking working from a "kiosk", "lab" or from a "hospital". We are not a service agent company that handles watches and posts them off to separate companies. We are a professional company with the correct tooling and qualifications. Our workshop is fully insured by TH March. We believe that all this makes us stand out from other competitors in watchmaking, servicing and repair.
Prestige Time Services' fully equipped modern workshop is located in Lymm, Cheshire. Our Swiss trained, British Horological Institute trained and Rolex accredited head Watchmaker Paul Brady (Grad BHI) has an extensive CV spanning over 18 years in this specialist trade and manages our team of watchmakers and technicians.
ABOUT PAUL BRADY
Paul attended the WOSTEP 3000 hour Swiss training and education program in Manchester in 1997, and at the same time gained his BHI qualifications in watch making.  Paul left the WOSTEP course not only passing, but gaining the highest mark in the country at that time.  Paul then applied his skills and knowledge at Rolex UK in Bexley, Kent.  He gained valuable and extensive expertise on Rolex watches.  Paul then left Rolex and returned to the North West.  Since then he has worked at many independent watch service companies and jewellers as head Watchmaker and has had a small team of Watchmakers and Technicians working for him.
We offer a wide range of services, including: repairs, services, restoration, batteries/reseals, watch buying service, pre-owned watches for sale, new crowns and glasses, dial restoration, case refurbishments, watch strap replacements and all of our work is fully guaranteed.  At Prestige Time Services all of our work is carried out by professionals who have gained all the relevant qualifications to work on watches. For details of our comprehensive watch servicing procedure click here.
The way watches are being repaired and serviced nowadays has changed from a watchmaker being based in a jewellery store where the watch was serviced or repaired on site.  Jewellery stores no longer have watchmakers on their premises so watches are now booked in and then posted to either a particular manufacturer or to an independent watchmaker usually without the customer's knowledge.
By having your watch serviced or repaired with us you can personally send your watch and insure it with the Royal Mail's "Special Delivery" service or any UK courier, so you know your watch is safe and secure.  You can also drop off your watch with us at our secure drop off point in Lymm, Cheshire which is near the M60, M6 and M56 motorway network south of Greater Manchester.  We always return your watch via Royal Mail's "Special Delivery" with the adequate insurance level chosen, so you can have peace of mind that your watch is looked after.
YOU ARE GUARANTEED A PROFESSIONAL AND PROMPT SERVICE AT A COMPETITIVE PRICE
For information on our services and how we can service and repair your watch please view Our Services page.