OFFICIAL OMEGA SERVICE CENTRE
WE ARE AN AUTHORISED OMEGA WATCH SERVICE CENTRE OFFERING REPAIRS AND FULL SERVICING
We offer official Omega watch repairs and servicing in our authorised level 3 workshop based in Lymm, Cheshire. Being an official Omega service centre means that our watchmakers have a full parts and materials account with Omega UK. Giving them access to all the spare parts and materials that's needed to be replaced when an Omega comes in for service or a repair. Our workshop has the latest tooling and equipment for servicing and repair the whole Omega watch range. We also have large range of wet and dry pressure testers along with a condensation shock tester. This specialist equipment allows us to fully test the Seamaster and Planet Ocean models. Have a look at our new Instagram page, this has examples of our work and some interesting horological pictures.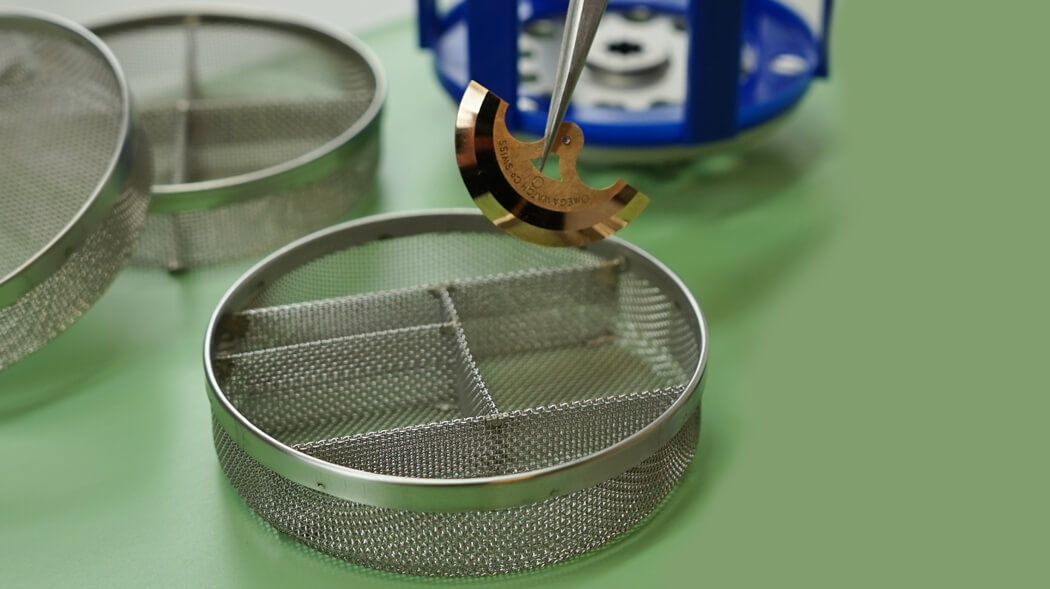 Omega don't just supply any watchmaker or company. Omega have to assess the capability of the individual watchmaker when he or she attends the various training courses. The workshop is assessed by Omega to ensure a high standard of working practice is taking place and also a safe and healthy environment for the watchmaker. The workshop has to have the latest Omega tooling as servicing Omega watches requires a lot of specialist tooling and equipment. All the equipment we have is vital to guaranteeing that an Omega watch is serviced and repaired correctly.
There are many watch repairers and companies who state they can service Omega watches who not authorised by Omega. They may also state that they use Omega watchmakers in order to gain business.They will either post out your Omega watch to a third party to be repaired or they may also use aftermarket spare parts from another manufacturer. Customers are becoming more aware of watch repairers and internet companies who don't have the relevant qualifications and tooling to work on their watches. Prestige Times Services has invested heavily into our workshop and tooling and it's paying off, as we are very busy servicing and repairing luxury watches like Omega. So if you have an Omega watch that needs servicing you can be assured that your watch will be in safe hands and that only genuine Omega parts will be used by trained watchmakers.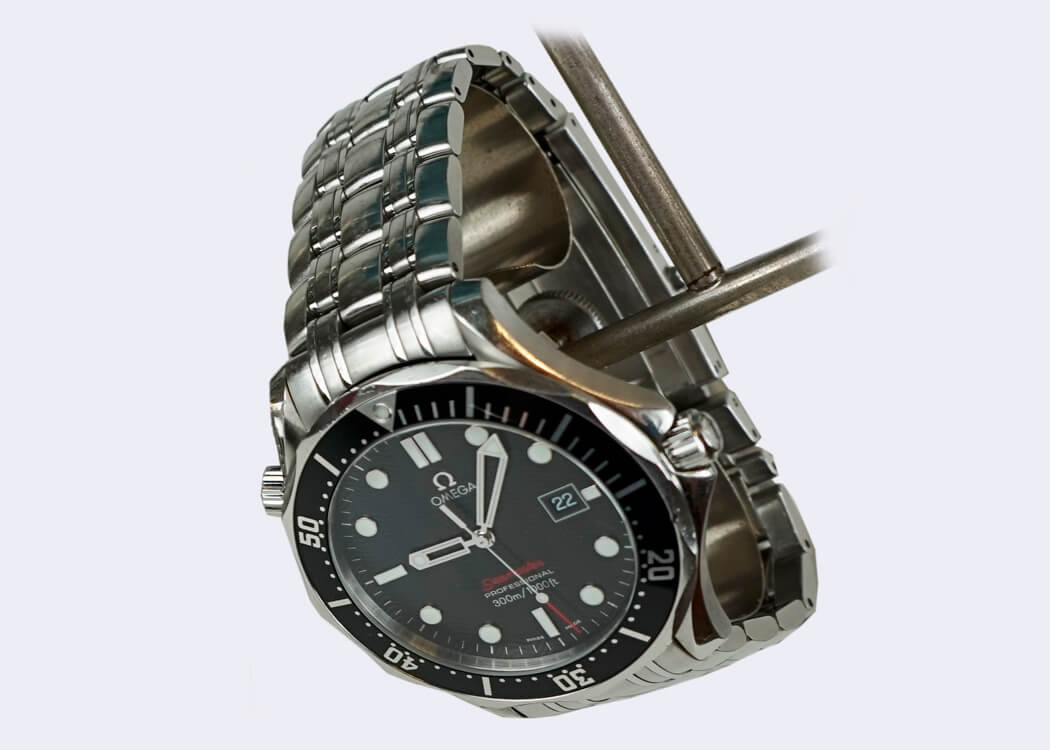 YOU ARE GUARANTEED A PROFESSIONAL AND PROMPT SERVICE AT A COMPETITIVE PRICE